Naira Marley's Biography, Net worth, And 10 Fun Facts
Before we jump into his background, let's look at 10 fun facts about Naira Marley
10 facts you should know about Naira Marley
As at the time of this writing, he is 26
His real name is Azeez Fashola.
Azeez studied in London and has degrees in Business and Business Law.
Naira Marley coined his name from Bob Marley's who he said he looked up to while growing up.
The artiste spent 20 days in EFCC custody from 1oth to 30th May 2019.
His fans base, Marlians, are one of the biggest and most dedicated in the Nigerian music industry.
Niara's fist song in Nigeria, Issa Goal, was sponsored by Coca-Cola for a remix and the Nigerian national team adopted the remix as an unofficial 2018 World Cup song.
He has four children from two different women.
Naira Marley won the 2020 SoundCity MVP Awards Viewer's Choice for Soapy, this is his first major award.
Azeez Fashola announced starting his own record label Marlian Music in January 2020.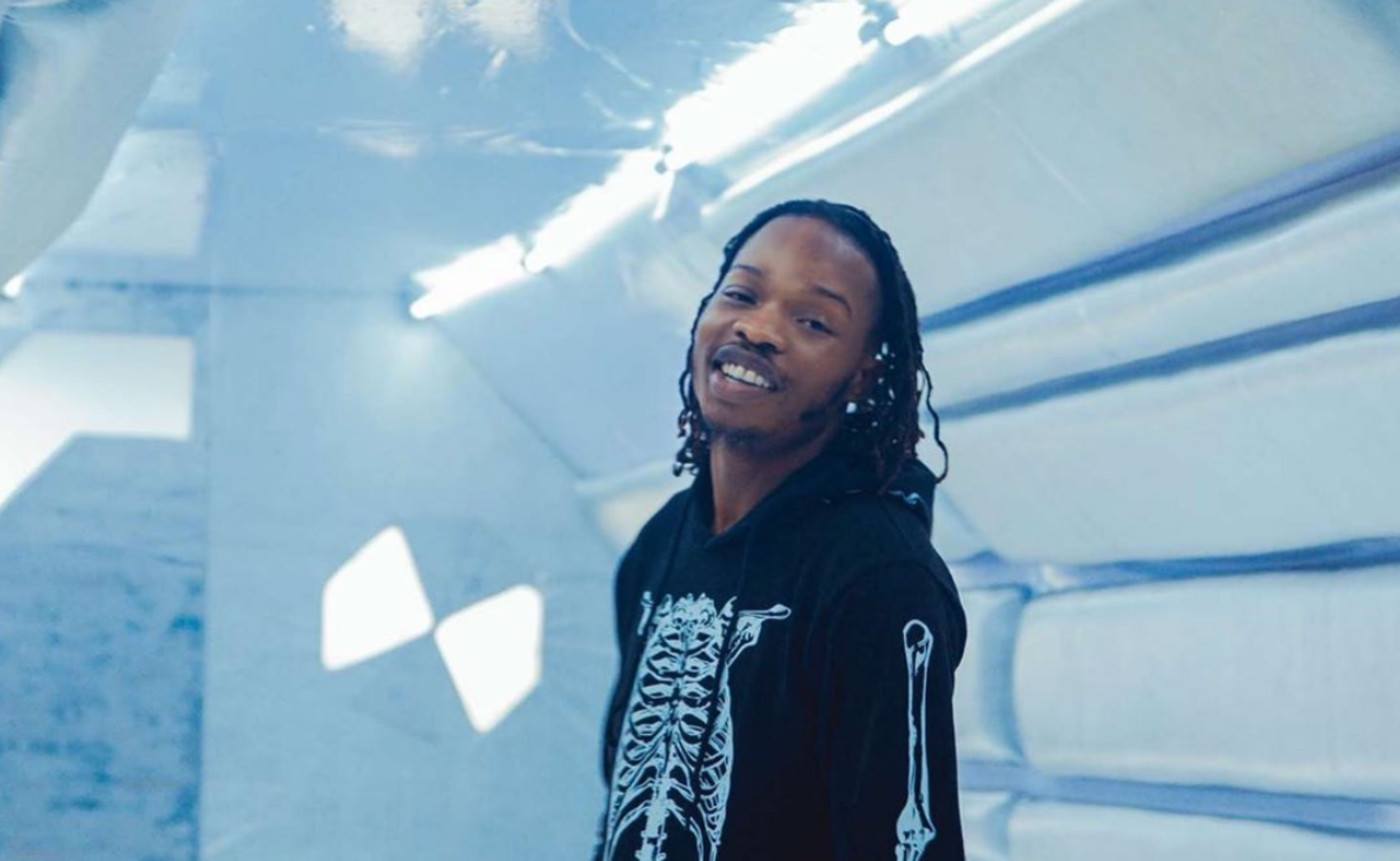 READ ALSO: Linda Ejiofor's Biography, Filmography, Awards And Marriage
Naira Marley's Gowing up and educational background
Naira Marley, whose real name is Azeez Fashola, was born on 9th May 1994 in Agege, Lagos State, Nigeria Mr and Mrs Fashola.
Although he was born in Nigeria and attended primary school education in the country, he relocated at the age of 11 to Peckham, South London, England.
Naira Marley attended Porlock Hall for some time. Then he attended Walworth School where he finished his secondary school education and obtained his General Certificate of Secondary Education.
He then proceeded to Peckham Academy for his A-Levels. At Peckham Academy, he obtained a distinction in Business.
Naira Marley however didn't stop there, he also attended proceeded to Crossways College and obtained a certificate in Business Law.
Now let's delve into his music career.
Begining of Naira Marley's Music career: 2014
His first major singing experience was a result of his friends urging him to fill a space left on a song.
He was  hesitant from the start because he was ofself doubt. He finally agreed to jump on the beat and delivered a verse that was applauded by his mates.
The positive feedback gave him the necessary confidence to jump on another track, this time, it was on the track, Marry Juana, featuring Max Twigz, which was released in 2014.
Naira Marley went on to release Gotta Dance EP in February 2015. Despite his works in the UK, he was not known in Nigeria until 2017
READ ALSO: Olamide's Biography, Net worth, And All You Need To Know About The Rapper
Naira Marley: 2017
Naira Marley teamed up with YBNL's Olamide and Lil Kesh in 2017 to give Nigerians, Issa Goal.
The song became an instant hit and widely accepted by Nigerians.
It became a street anthem from the moment it dropped and it's popularity spread out.
Issa Goal was Naira Marley's first song in Nigeria.
Issa Goal became so big that it was unofficially recognised as Nigeria's national football team's theme song for the 2018 FIFA world cup.
Several other A list artistes jumped on its Coca-Cola sponsored remix.
Even though Issa goal was a Hit, many people attributed the success to Olamide, Lil Kesh, and other celebrities that featured in coca-cola sponsored remix.
Naira Marley's Controversies and his rise to fame
Following his statement in a live video, supporting internet crime, Naira Marley released a song title am i a yahoo boy?
He threw subtle shades at Nigerian law enforcement agencies
The song became an instant hit and drew the attention of the EFCC
EFCC vs Azeez Fashola (Naira Marley)
He was arrested by the EFCC a day after the song was released. Although the essence for the arrest was not tied to the song, but many believed the EFCC came for him because of the song, am I a yahoo boy?
He was arrested alongside his friend, Zlatan Ibile, and three others.
With five days of the arrest, Zlatan and the three others were freed on what the anti-graft agents called "administrative bail"
Naira Marley was held back because there was "strong evidence" against him linking him to internet crime.
He was later charged to court on the 16th of May, 2019.
The 11 count charge pressed against Marley include the following amongst others:
Allegedly had connived twice to use people's credit cards without authorization.
Had three credit cards that weren't his own.
Also possessed five fake credit cards with the intent of using it to defraud people.
During his trial, the song became a street anthem with both young and old using the slang "see me see trouble, am I a yahoo boy?"
He was granted 2 million naira bail and released 14 days after being held in prison custody.
His case was later adjourned to 22nd of October 2019
READ ALSO: Tacha's Biography And Fun Facts
Naira Marley: 2019
After his release from the EFCC custody, he released another banger titled soapy. In the song, he made suggestive remarks about men masturbating using soap. He also made reference to men in EFCC custody resorting to self-pleasure because of the lack of women around them.
Many people protested online for the song to banned because they deemed it morally dangerous. Despite the protest, his fanbase grew, so was his popularity
In December of 2019, he was accused of car theft. He however denied the accusations. The case was eventually settled in court on the 2nd of 2020.
Naira Marley: 2020
Amidst the COVID-19 global pandemic, Naira Marley broke brazenly broke the lockdown regulations.
Shortly after President Muhammadu Buhari ordered a total lockdown of Lagos, Naira Marley was one of those who attended a house party hosted by Nollywood actress, Funke Akindele, which got them arraigned before a mobile court.
Charges against him and two others were withdrawn after they agreed to sign undertakings to desist from repeating the same. In June, successfully chattered a plane from Lagos to attend a show in Abuja.
The show sparked another round of backlash from Nigerians online and offline.
Naira Marley's personal life
Azeez "Naira Marley" Fashola, as at the time of this writing, is not married but he has four children by two different women, popularly called Baby Mamas in the Nigerian entertainment circle.
He has a set of twins (a boy and girl) by one of the women, who remain anonymous.
Naira Marley's record label: Marlian Music
He held his first major concert, Marlian Fest, in Lagos at Eko Hotels and Suites on 30 December 2019 where he announced that he has launched his own record label, Marlian Music.
He also revealed that he has signed four artists – Cblvck, Zinoleesky, MohBad, and Fabian Blu – to the label.
Marlians movement
In less than three years in the Nigerian music scene, Naira Marley was able to successfully start the Marlians Movement. This is was as a result of the acceptability of his songs and his popularity.
Although his popularity was accelerated by his EFCC controversies, yet there is no denying that he is talented and seems to understand the kind of music his fanbase wants.
His fans refer themselves Marlians or Omo no Manners. They are also known for the slang, "Zero belt but a thousand trousers" which is attributed to the singer.
Awards and recognition
Naira Marley won the 2020 SoundCity MVP Awards Viewer's Choice for Soapy, On 11th January 2020, this is his first and only major award so far.
Naira Marley's net worth
As at the time of the writing, there's no concrete information about his net worth. However, several sources estimated his net worth to be Dollars $700,000 equivalent to ₦255M in Nigeria's Naira
Naira Marley's Songs
Gotta Dance EP (2015)
Praise and Worship
Stupid Dance
Dread Gang
Outty
Ermm
Birthday
Squadron
Lord of Lamba (LOL) EP (2019)
Tingasa
Tesumole
Mafo
Isheyen
Oja (Challenge version)
Yanyanyan
Naira Marley tracklist
Like Cheif Keef (2014)
Facetime (2014)
Praise and Worship (2015)
Stupid Dance (2015)
Dread Gang (2015)
Outty (2015)
Ermm (2015)
Birthday (2015)
Squadron (2015)
+44 (2015)
Stupid Dance (2015)
Naija Issa Goal (2017)
Flying Away (2017)
Money on the Road (2017)
Omode Meta (2018)
Japa (2018)
Drummer Boy (2018)
Opotoyi (2019)
Soapy (2019)
Mafo (2019)
Tesumole (2019)
Ko Si Werey
O Por (2019)
PXTA (2019)
Isheyen (2019)
Tingasa (2019)
Oja (Challenge version) (2019)
Yanyanyan (2019)
Puta (2019)
Back2Work (2019)
Illuminati (2019)
Why (2019)
LIKE WHAT YOU JUST READ? CHECK OUT THESE FUN CONTENTS
CAN YOU ANSWER THESE TRICKY QUIZZES? CLICK HERE
Tags :
biography
Naira Marley